About 250 cows from New Jersey, United States of America, have arrived at the Murtala Muhammed International Airport in Lagos State.
The Ekiti State Government in partnership with a private organization imported the cows for their Dairy Farm in Ikun.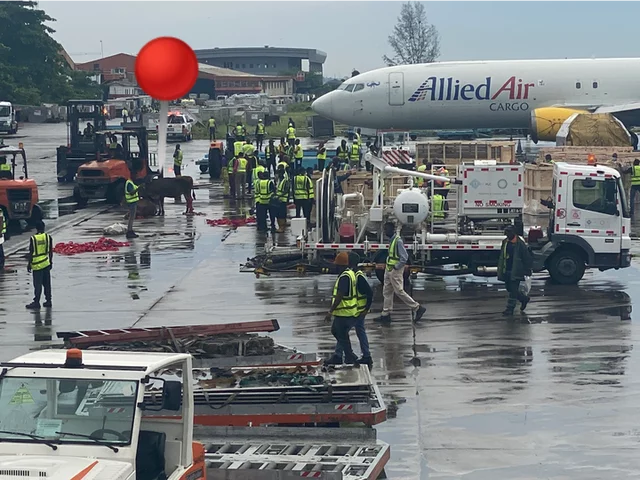 The State Government and the private organization invested about $5 million in the Dairy Farm.
This was confirmed by the Special Assistant to President Muhammadu Buhari on Digital and New Media, Tolu Ogunlesi, via his verified Twitter handle.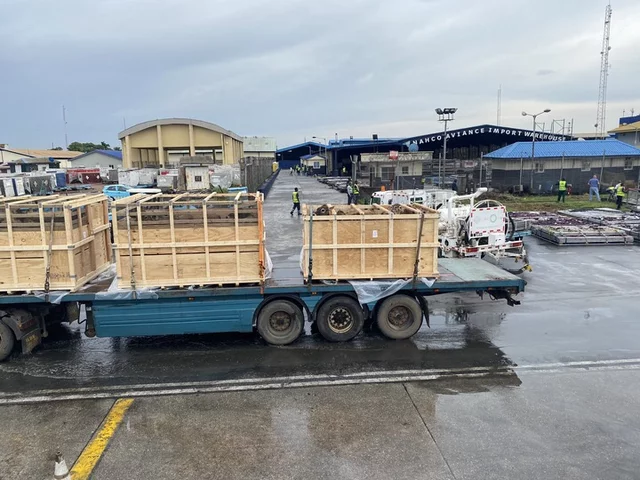 The cows were flown into the country in crates. One of the crates got damaged and the staff on the ground didn't secure the cows after offloading.
The drama started when one of the cows when one of the loosed cows started chasing staff at the airport tarmac.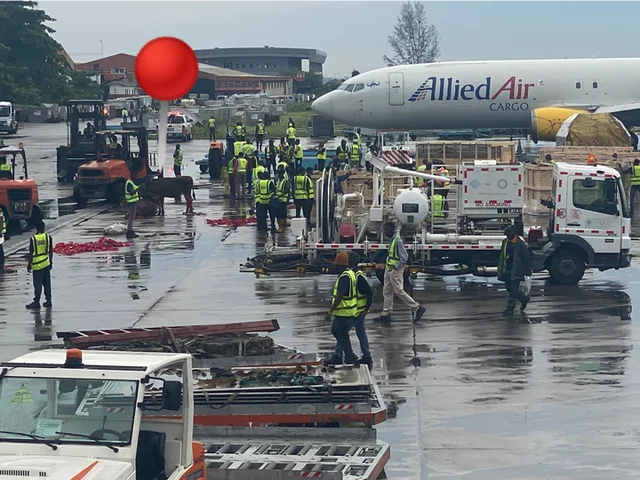 It took the intervention of some strong men at the airport to manage the situation.
So here's some more information on the Jersey cows imported from the US by @ekitistategov. You'd have seen a video of the leader of the cattle 'delegation' doing an impromptu inspection at the Murtala Mohammed International Airport, Lagos, this morning. https://t.co/BaOnubbeK9

— tolu ogunlesi (@toluogunlesi) April 22, 2021
Watch the video below
Please don't forget to "Allow the notification" so you will be the first to get our gist when we publish it.
Drop your comment in the section below, and don't forget to share this post.