According to a fire brigade spokesperson on Thursday, he said, at 12 people have died after a military aircraft crashed in Myanmar.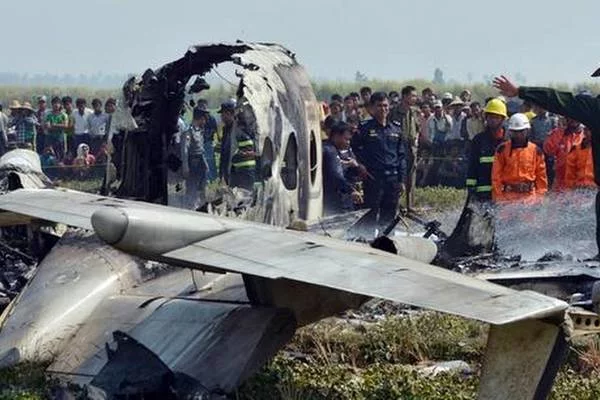 The spokesperson told Infoxclusive.com.ng that the accident occurred close to the central city of Mandalay.
The eyewitness said the weather condition were very bad, hence the crash.
On board includes Soldiers and Buddhist monks.
Report said the monk had been due to take part in a religious ceremony. However, the plane was en route from capital, Naypyidaw, to the city of Pyin Oo Lwin and crashed shortly before landing, Myawaddt TV, a station run by military junta.
Photos gathered from the crash were posted on social showing how it happened.
Please don't forget to "Allow the notification" so you will be the first to get our gist when we publish it
Drop your comment in the section below, and don't forget to share this post.