President Buhari has disclosed that he has no fear and regrets going after the Indigenous People of Biafra, IPOB.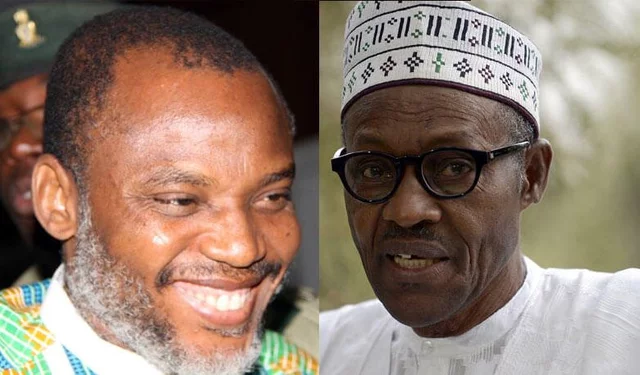 The Nigerian President in a viral interview with Arise television on Thursday revealed that he has given order to the Nigerian Military and Police to go after all criminal elements in the country, especially the IPOB members adding that he will 'teach them a language' that they will understand.
In his words; "My statement about speaking Language is very simple. It is meant for all criminals in Nigeria. What it means for the IPOB is that I will go after them through the Military and Police and rid them of their criminal tendencies. I have no regret whatsoever….."
"Take the North West for example, people with same language and culture are killing themselves, stealing each other's properties. Imagine the madness. Well, I have now told the Military and the Police to be brutal. From now, we will speak the language they understand and in the coming weeks, you'll get exactly what I am saying.", he said.
Please don't forget to "Allow the notification" so you will be the first to get our gist when we publish it
Drop your comment in the section below, and don't forget to share this post.