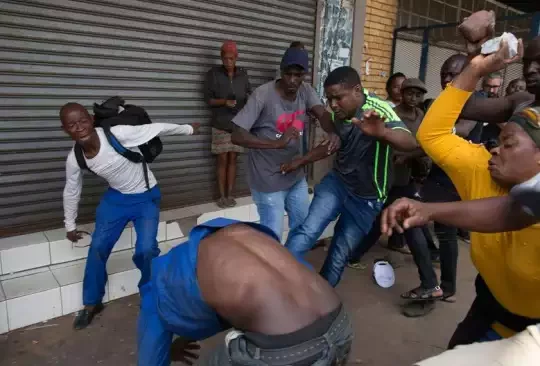 A police officer was beaten up by so angry squad at Migori Town in Keny on June 11, 2021
It was reported that two police officers suspected a woman for carrying drugs around which they went after the woman and caught up with her in Migori town, shockingly to them the woman was only carrying fish which she has been selling for years.
This turn around incident drew crowd's attention who were defending the woman saying that the way those police officers treated the woman was unfair.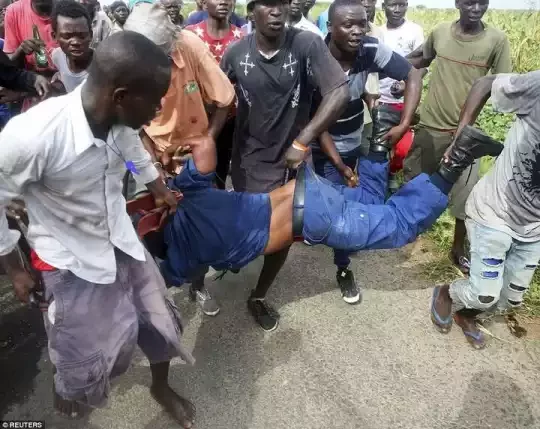 In a shot while the whole thing busted into augment between the police officers and the crowd, which in a shot while lead the crowd beating up one of the officers almost at the point of death as the other officer were able to escape before the beating busted.
It was reported that the police officer (victim) has been taken to a nearby clinic for treatment as other police officer go in search of those involved in the act.
Watch Video;
Please do noy forget to "Allow the notification" so you will be the first to get our gist when we publish.
Drop your comment in the section below, and don't forget to share this post.