A video footage showing the moment a 23-year-old Priscilla Tsegah was stabbed to death by her female friend in a hotel has been going round the social media for two days now.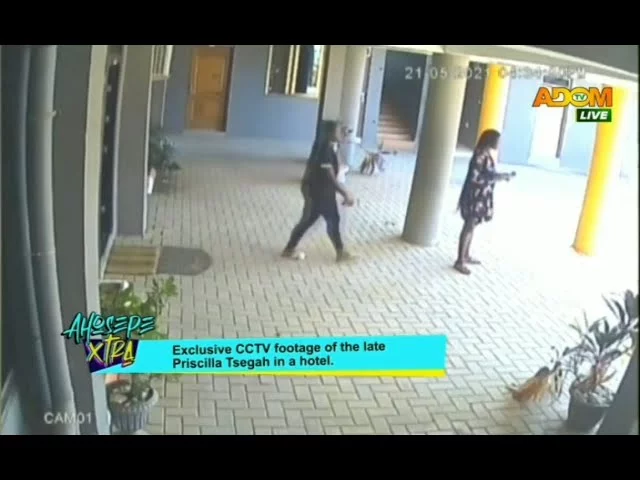 The remains of the student was found in the hotel room after her family members had declared her missing which led to a serious search of her that lead to the video footage.
The report revealed that she was stabbed in her lower abdomen by the female friend identified as Natashia who she lodged into the hotel with.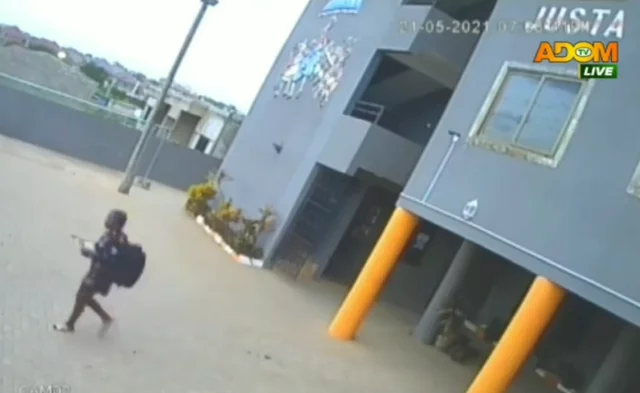 Meanwhile everyone was shocked, following the latest CCTV footage that was aired on dom TV's Ahosepe Xtra over the weekend.
In the video, Natashia was found leaving the hotel premises wearing the cloths of the victim to disguise herself.
The video also recorded that she locked the door of the room and took the key along with her making it difficult for the hotel's room service providers to access the room.
If you watch the video carefully, you will discover that Natashia didn't act like she has done something wrong or act like someone who is under pressure which could has drawn the attention of the hotel security.
Video:
Please don't forget to "Allow the notification" so you will be the first to get our gist when we publish it
Drop your comment in the section below, and don't forget to share this post.