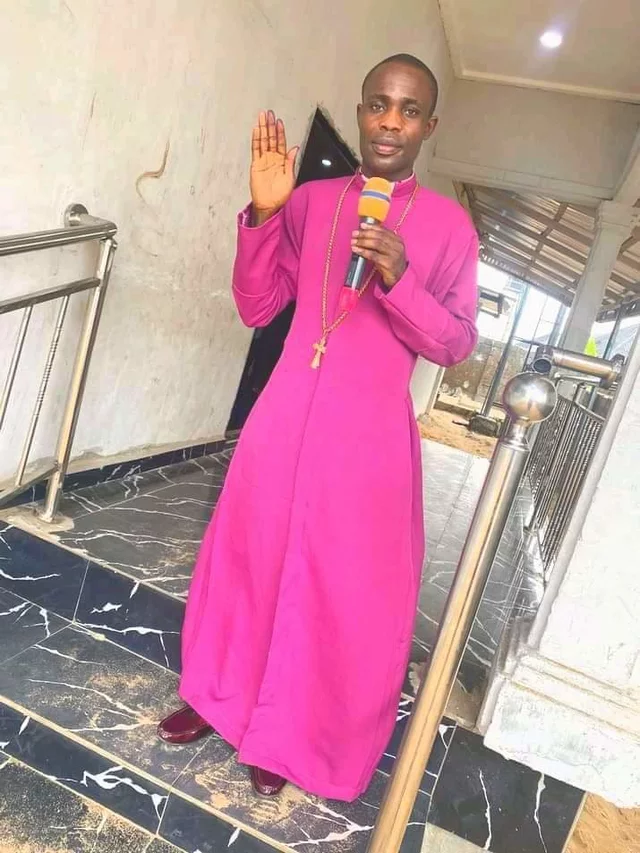 Nigerian prophet identified as Kingsley Majamite aka Obeban, a pastor of the Jesus Solution Christian Bible Deliverance Ministry in Sapele, Delta State has during one of his church services places a curse on the members who refused to pay their tithes.
Prophet Kingsley also vowed that massive thunder will strike those who do not pay their tithe, insisting that they should get prepared for the calamity, poverty, police issues and other problems that would befall them this year.
He also said that no matter what, they won't escape it or get solutions to it.
In an angered voice, the prophet said members know how to disturb him to pray for them every time but when their prayers are answered they refuse to pay for the man of God.
In all his statement, he was directly referring to church members who are internet fraudsters (Yahoo, Yahoo boys) saying that he always prays for them to succeed in the various business but at the end they refuse to pay their tithes .
Please don't forget to "Allow the notification" so you will be the first to get our gist when we publish it
Drop your comment in the section below, and don't forget to share this post.