During President Muhammdu Buhari's visit to Maiduguri, the capital city of Borno State, a resident of Maiduguri showered praises on Nigeria's President.
According to what is written on the placard he was carrying while the president passes on the expressway, "President Muhammadu Buhari is one of his best leaders in the country".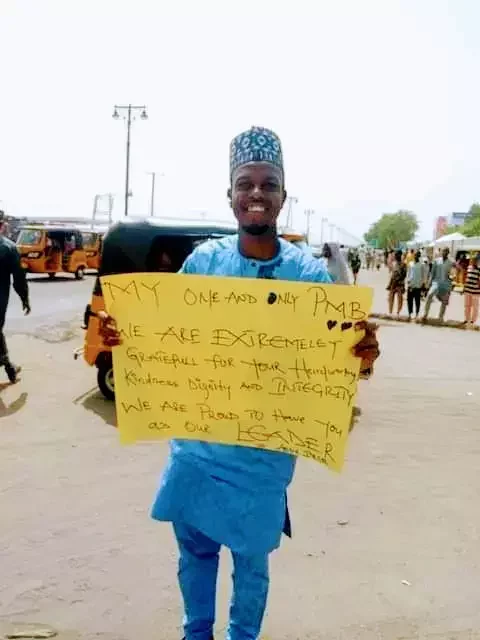 Check out the Facebook post that contained the picture below: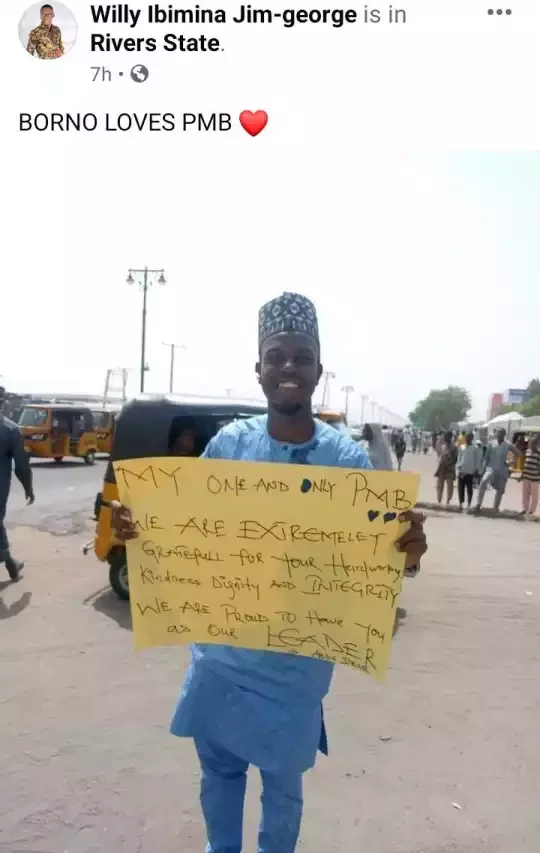 He further stated on the placard that, residents of the Borno state capital and the entire state are extremely grateful for having someone with integrity, kindness, and other qualities of a good leader in the person of the president Buhari.
The young man who was spotted with a wonderful smile in the photo pointed out that Maiduguri residents are very proud of the president Muhammadu Buhari and his administration.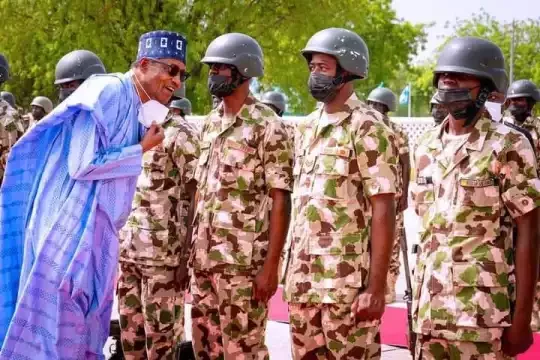 Recall that President Buhari had travelled to Borno State to commission some projects initiated and completed by the state and the federal government within the last few months.
See some of what people are saying below:
" Where are the haters, are they sleeping, Omo, see the crowd. God bless our president"
" Y is that man on the mask always pulling the face mask. . . . . . . . . 😂😂😂😂😂😂 The only Mask wearer that always pulling the mask"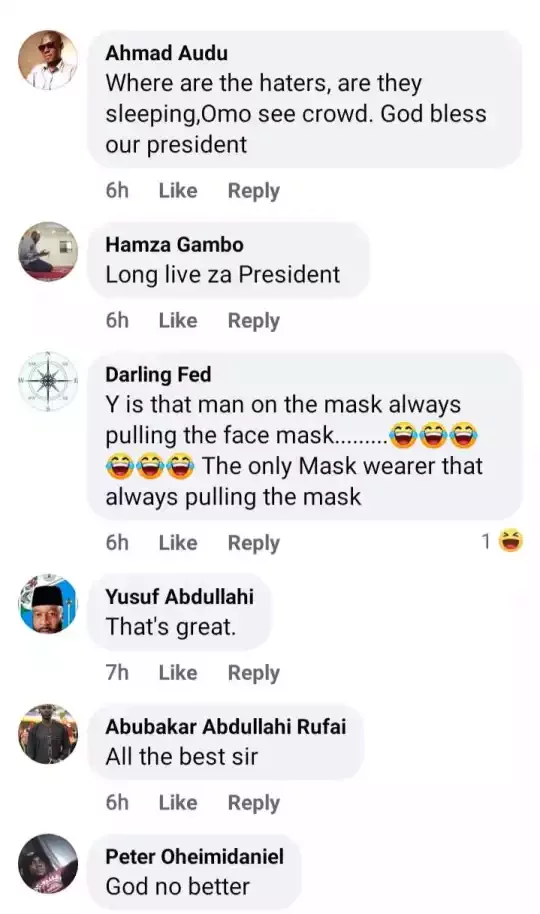 " Our great president is in town The people president, APC WILL STILL BE IN Power come 2023 if you like you believe that is the only truth. "
" Apc is nothing But a Failure, we are facing heavy hardship in Nigeria insecurity, Bandit kidnapper, foods have cost"
" Stop Sharing 2019 campaign pictures pls, we are in the era of Covid. "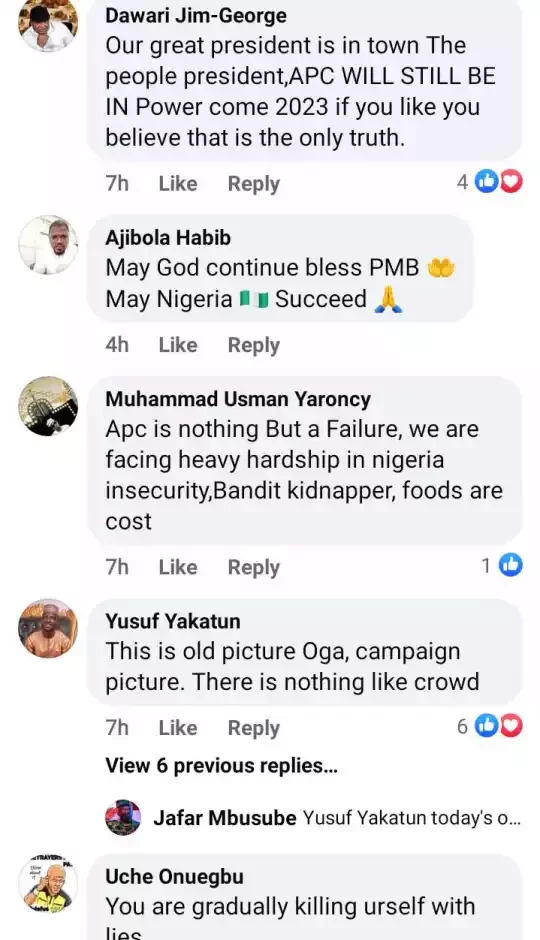 " Propaganda won' t take you anywhere and it won' t change anything as well. "
" Opposition though with the sponsoring of the killings, people will like them"
Please don't forget to "Allow the notification" so you will be the first to get our gist when we publish it
Drop your comment in the section below, and don't forget to share this post.