The chieftain of the ruling All Progressives Congress, APC, Joe Igbokwe, has lamented over the arrest of 50 Nigerian youths all at ones in one particular place, saying that the country is in a big trouble.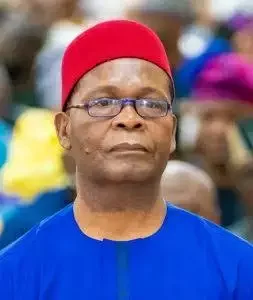 Recall that the Economic and Financial Crimes Commission (EFCC) has been working hard to reduce the high level of cyber crime, particularly among Nigerian youths.
This is no longer news that some young people are now engaging themselves in various types of cyber frauds to become wealthy fast.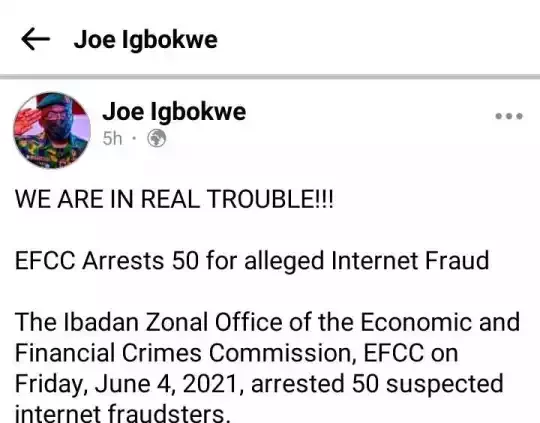 According to information reaching Infoxclusive, the EFCC Ibadan zonal office has paraded over fifty Nigerian youths over fraud in its recent assault on an estate in Ibadan.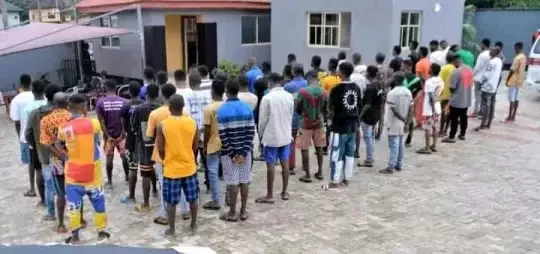 Joe Igbokwe, Governor Babajide Sanwo- Special Olu's Adviser for Lagos, expresses his displeasure at the news on his Facebook page. The APC chief claims, "We're in trouble."
The level of increase in Internet fraud in the country should worry some Nigerian youth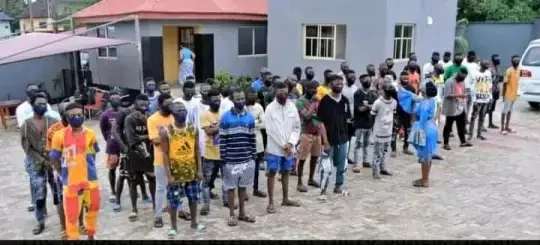 .
People while reacting to the report said, EFCC should not forget to arrest all politicians who are the biggest fraudsters carrying money in bullion vans, restoring in Ikoyi apartment, laundering it abroad, and creating high- level lack and poverty in the country.
Please don't forget to "Allow the notification" so you will be the first to get our gist when we publish it
Drop your comment in the section below, and don't forget to share this post.