A pregnant Dwarf has shown the world that being a dwarf doesn' t stop you from giving birth to your children, it doesn' t stop you from living a normal life like every other person in the world.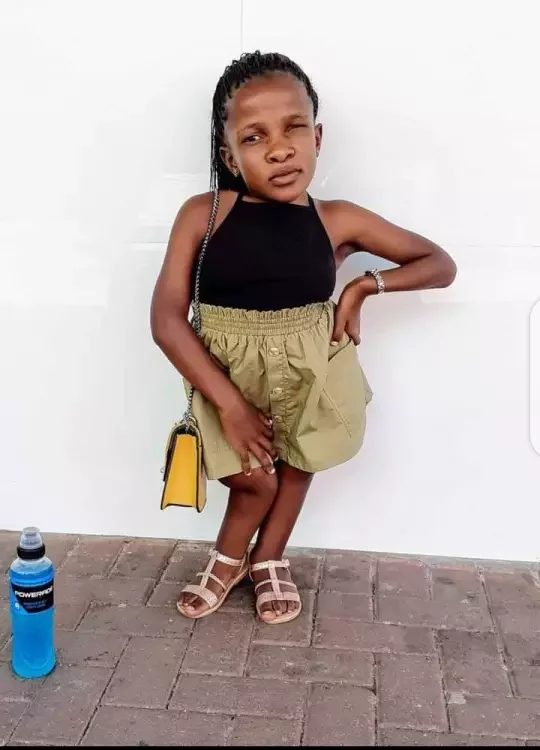 A beautiful Dwarf whose name is Khanyie Shile Ngobeni has taken to social media to celebrate her baby shower in a grand style, she bought necessary things needed, went for a picnic where she celebrated it and took some lovely photos.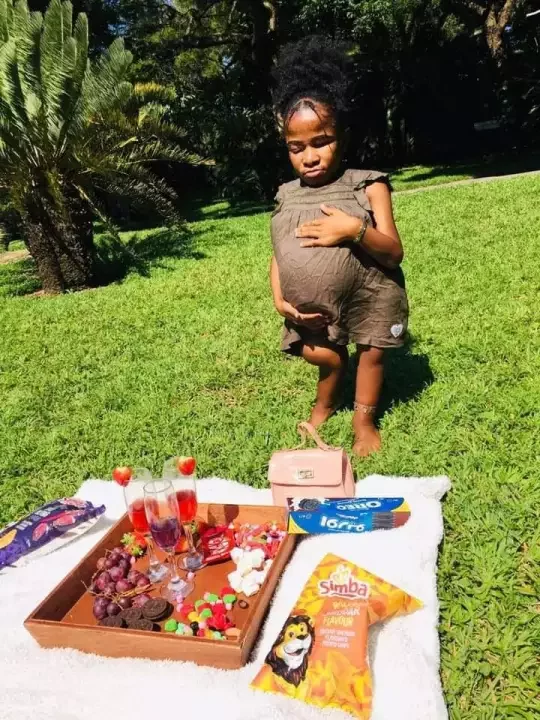 A baby shower is a pre- birth photo that almost every woman takes some months or few weeks before the delivery day for memory and records in case the baby grows, he or she can see it and the woman can also remember when she was pregnant.
We have seen lots of Adorable baby shower Photoshoots that are outstanding, some are inspiring too. We have seen many creates a lot of controversies cause of the way it was taken and the rare concept.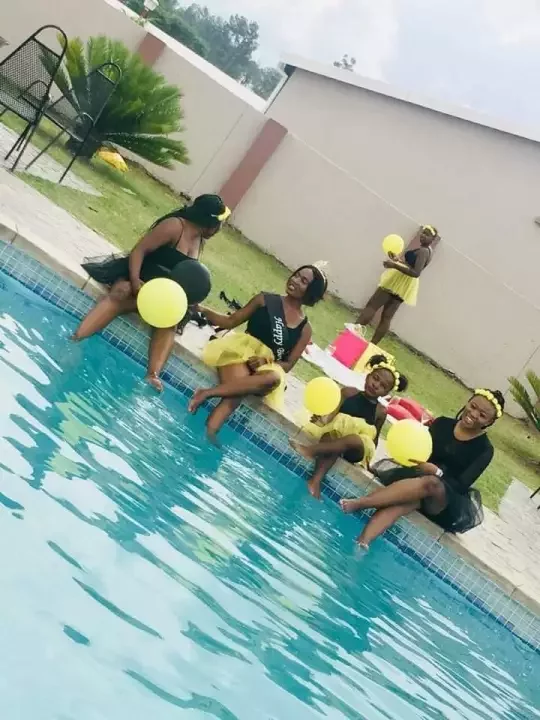 We have watched wonderful photoshoots, ambiguous ones too, both outside and inside baby shower shoots, some are exceptional and incredibly elegant. This woman isn' t left out on the baby shower celebration, she took it seriously and it came out very fine and lovely.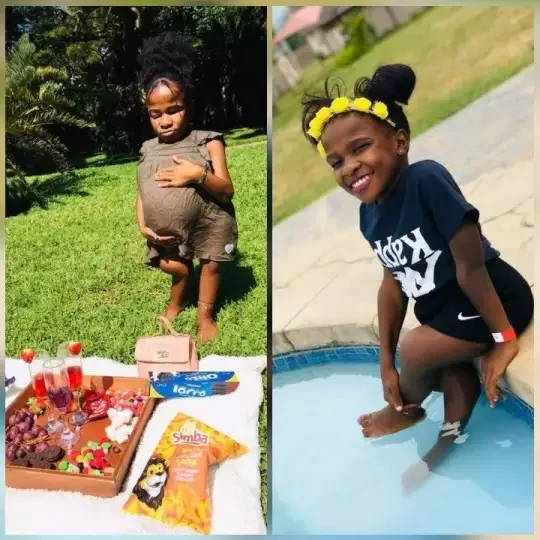 Khanyie didn' t ignore the baby shower celebration, she took it seriously and it came out very fine and lovely. I went through her photos and discovered lots of beautiful photos she uploaded even before she got pregnant, with her size, she still slays and wears very decent outfits, she doesn' t allow her size to bring her down, she goes to the swimming pool and a photo freak too.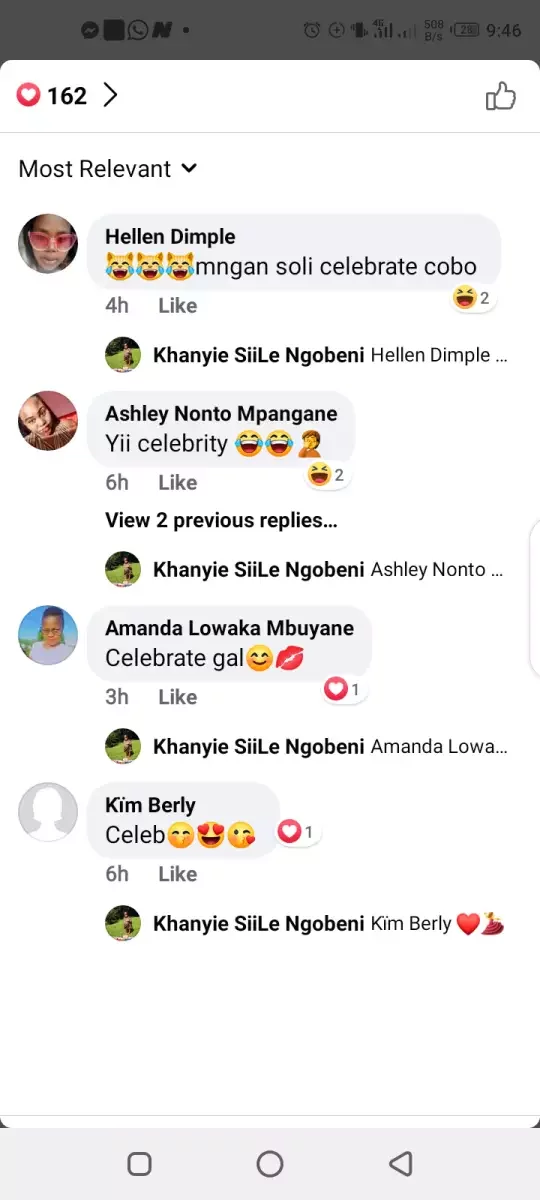 This is how life should be, loving yourself should always be your number one priority cause no one will love you better than you love yourself.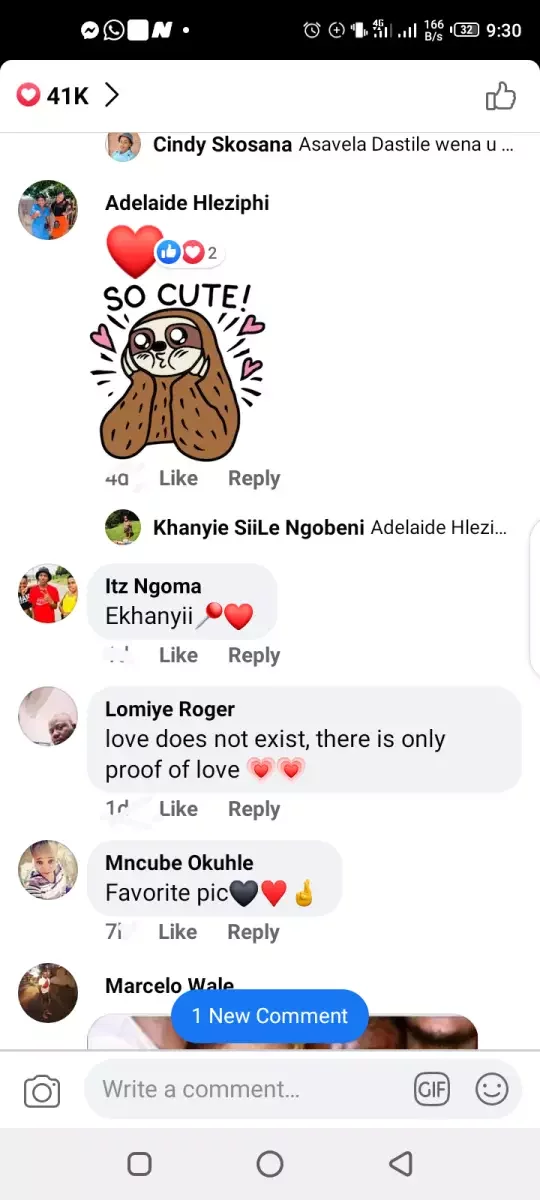 No matter the size, the status, and goals we her chasing, everyone matters, we might be from different settings, but we are human and we are great people. I don' t know about you, but I love the way she did it, it' s indeed something nice.
Please do not forget to "Allow the notification" so you will be the first to get our gist when we publish.
Drop your comment in the section below, and don't forget to share this post.