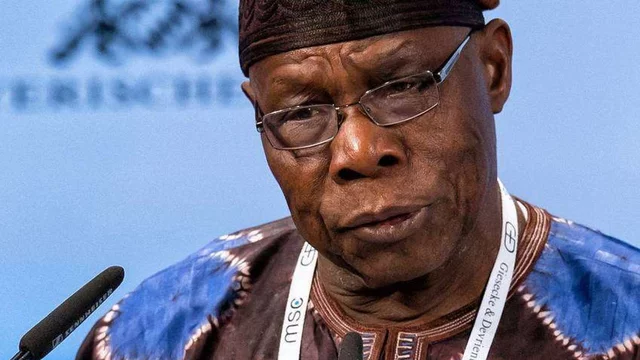 The ex-president of Nigeria, President Olusegun Obasanjo, in some commentary has spoken of the general saying that President Buhari is dead and is been represented by someone from Sudan.
Ex-president said that this lie became popular through the abuse of social media, adding that it is obvious that some people believe the lie.
In a video ex-president Obasanjo said of how a high ranked person came to him asking him about the rumor going around social media about President Buhari dead, if it was true.
"Somebody came to me, a very high hub person, saying tell me about this talk of Buhari not being Buhari.
"I said 'do you believe them?' He said, 'well, it is in the social media'. I said 'how will Buhari die and we will not know that Buhari has died and they will bring us somebody from Sudan to be Buhari?'
"It's ridiculous to the extreme. But you have it in the social media and you see people believing it," Obasanjo expressed concern.
Accepting the reality that the social media is not bad, Obasanjo, however, said that it is being abused.
He enlightened youths and the children about the dangers in abusing the social media.
Watch Video
Please do not forget to "Allow the notification" so you will be the first to get our gist when we publish.
Drop your comment in the section below, and don't forget to share this post.