It was revealed that Mazi Nnamdi Kanu was held while seeking foreign support for the actualization of Biafra Nation by the International Criminal Police.
It was also said that Mazi NnamdiKanu, who is said to have a Nigerian and British passports, was captured by security operatives outside his London base on Sunday.
Following that he jumped bail, the federal government has since 2017 declared him wanted.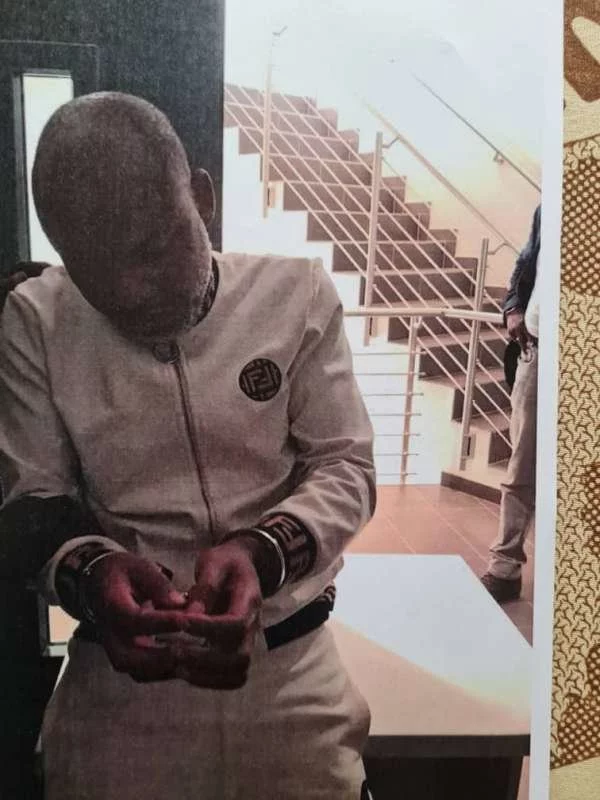 Source revealed that Nnamdi Kanu was arrested while leaving Israel for an unknown country which is not yet verified.
The source said, "The request for the arrest of Kanu was made to the INTERPOL headquarters in Lyon, France, about two months ago. Kanu could not be arrested at his London base because he is a British citizen and repatriating him to Nigeria may be challenging and the process cumbersome.
"So, the security agencies waited patiently for him to leave the British soil before moving against him; he was arrested while on transit. There was evidence of his meetings with foreign governments to solicit support for Biafra."
source also said that the ban of Twitter by President, Muhammadu Buhari, who justified his action by stating that Nnamdi Kanu used his Twitter account with 300,000 followers "to instruct his loyalists to kill Nigerian soldiers and police officers".
Another source said that Nnamdi Kanu was arredted while on transit but said he could not confirm the exact location.
"The Nigerian government used conventional diplomatic means to facilitate the arrest of Kanu through the INTERPOL. There are also suggestions that our intelligence agencies played a role in the arrest and extradition process. It was confirmed that Kanu was picked up while on transit but the location cannot be immediately confirmed," the source volunteered.
Please don't forget to "Allow the notification" so you will be the first to get our gist when we publish it.
Drop your comment in the section below, and don't forget to share this post.