It is absolutely disrespect and a crocked lie from the Fulani terrorist in nigeria that the leader of the Indigenous People of Biafra (IPOB), Mazi Nnamdi Kanu was arrested in Kenya with a woman who they used to lure him in.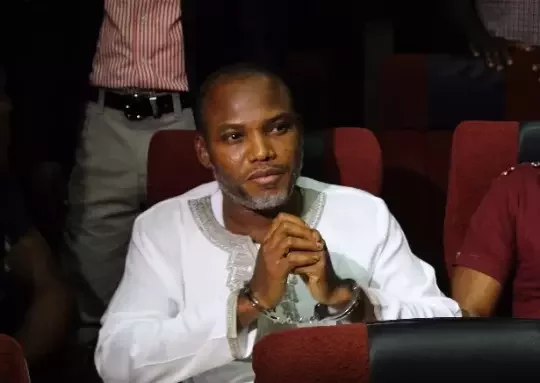 Long side, it is also disrespect to say that Mazi Nnamdi kanu was arrested in UK. He cannot be arrested in the continent at large and repatriated without due process.
Listen closely to the word of Malami where he said " interception" , meaning he was taken from an airport that is not in EU, US or UK but a place that is just like Nigeria, because if he was intercepted in any EU, US or UK airport, he wouldn' t be in Nigeria DSS the same Sunday, there are procedures for repatriation and not all repatriation are successful as there are so many compelling factors.
also Malami stated that he hold a Nigeria passport issued in 2013, which is telling you that they are trying to establish that he is a Nigerian because he was not re-arrested in the UK.
The question know is a Nigeria passport issued in 2013 still valid?
After two years of expiration of passport it becomes void.
In one word the reporter urges that such propaganda should be disregarded, saying that it is from the Nigerian terrorist and her surporters.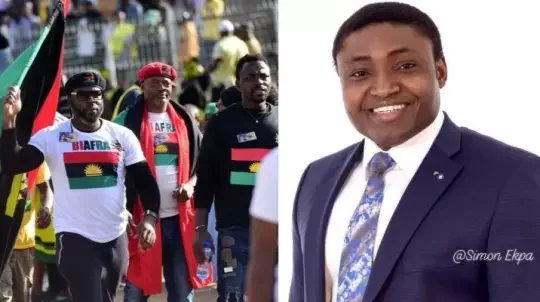 The Biafra struggle just started, demonstrations will take place all over the world in solidarity with our leader Mazi Nnamdi Kanu.
The day for this world wild demonstration will be announced.
watch;
Please don't forget to "Allow the notification" so you will be the first to get our gist when we publish it.
Drop your comment in the section below, and don't forget to share this post.