The combination of two Biafra group has reacted to the re-arrest of their leader, Mazi Nnamdi kanu, threatening to stage violence and strategic attacks on NHS, Aso Rock, Airports, Police & Army Headquarters if the IPOB leader is not released within 21 days.
Recall that Mazi Nnamdi kanu was remanded under the custody of Department of State Service after re-arresting him during the weekend and brought back to face the charges of treason due to his Biafra Agitations.
Following the trial date been scheduled to be on 26 July, a lot of foreign personnels, prominent Nigerian and stakeholders have reacted to the news and also watching how Buhari-led government will handle the trail of the IPOB leader.
Reacting two secessionist group identified as the Biafra Watchdogs and Biafra Think Tank have released a joint statement pledging violence, chaos and warfare like attacks if the Nigeria government does not release their Leader.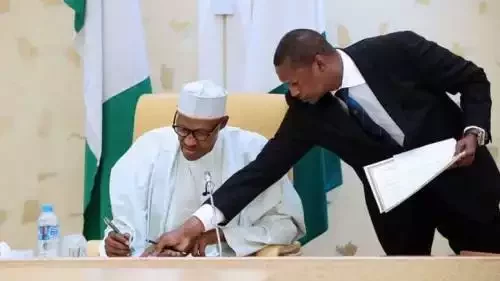 The statement reads: "Every landlord in Biafra land must send the names, phone numbers, pictures if possible, address of any police officers, army, DSS, EFCC and the military men living in their houses". They also promised to deal with everyone involved that led to the capture of the IPOB leader stating that, " Today we have agreed and decided to kidnap all the ambassadors of Buhari government, including Buratai and keep them hostage till they release Nnamdi Kanu and until Buhari signs and declares Biafra" . They then concluded that, "If Buhari refuses to release Nnamdi Kanu within 21 days from now, we shall attack the National Assembly, Aso Rock, Police Headquarters, Nigeria Army Headquarters, etc. "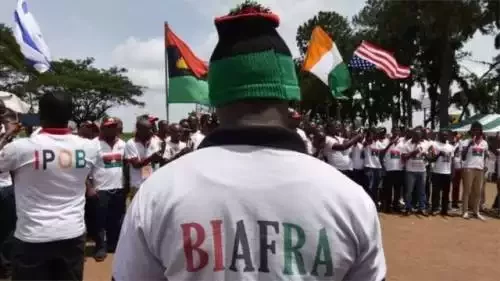 In other News, the Lagos State Police command has declared that there will be rally in the state. According to the Lagos CP Hakeem Odumosu, anyone caught being involved in any rally on the streets of Lagos will be dealt with to the full extent of the law.
"We hereby warn that no rally will be allowed, under whatever guise, in any part of the state. The Command, therefore, warns the organizers and their followers against staging the planned rally and stay clear of streets of Lagos for the interest of the State and the general public as anyone caught participating or facilitating the rally will be dealt with within the ambits of the law".
Please don't forget to "Allow the notification" so you will be the first to get our gist when we publish it
Drop your comment in the section below, and don't forget to share this post.