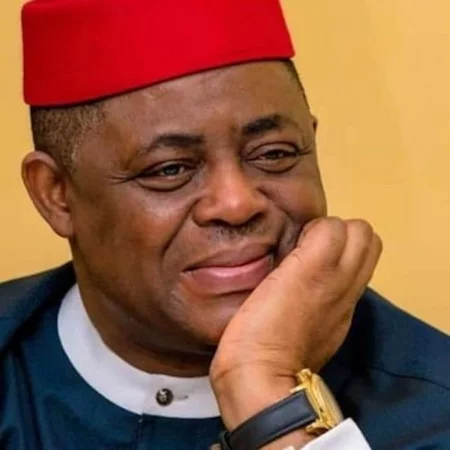 Femi Fani-Kayode, Former Minister of Aviation, has shared in public the little encounter he had with the late founder of the Synagogue Church of All Nations (SCOAN), Prophet TB Joshua.
FFK said that TB Joshua in 2016 told him that he would be released from the prison and it later happened.
Recalling that Fani-Kayode has been imprisoned severally for alleged corruption and abuse of office.
Fani-Kayode spoke at the funeral rites of Joshua, who died on June 5, 2021.
"I know of at least 8 people that Prophet TB Joshua prayed into power. He had friends everywhere and many loved him. When I was in Kuje cell in 2016, TB Joshua called me and told me that I was going to be released from the cell in three days.
"Before then I had never had any encounter with him, we had never met or spoken before. True to his words, three days later, I was released. Since then, I have never returned back to the cell and I will never return," he said.
Other present at the funeral were Otunba Gani Adams, Aare Onakankafo of Yorubaland, who hails from Joshua's Akoko in Ondo State; King Willard Mswati Gomani of Malawi, Nollywood stars, Femi Branch and Ronke Oshodi Oke, and more.
Please don't forget to "Allow the notification" so you will be the first to get our gist when we publish it.
Drop your comment in the section below, and don't forget to share this post.