"Israel and Igbo are Locking arms"
Eri is listed in Gen. 46:16, Num. 26:16-18 as a descendant of Gad and this name is still in the official title of the King of the Igbo people today in Nigeria; His Royal Majesty Eze (King) A.E. Chukwuemeka-Eri.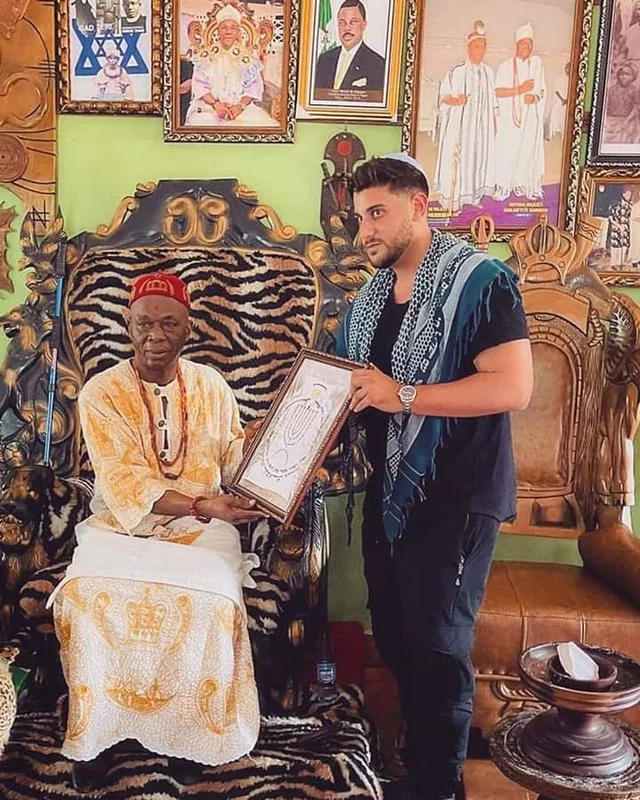 In Aguleri, Anambra State, Eastern Nigeria is where the King resides and it is officially called Obu-Gad, meaning, "The Palace/Compound/Camp of Gad." It has been frequented by Rabbi's and Jewish scholars and archeologists alike. Found next to the palace is the ancient stone throne of the Igbos which at the foot of it is a Paleo-Hebrew inscription made from a specific seas shell used as ancient currency which reads, "Give" or "Gift." Eri built it in honor and as gift to his father Gad and to YHWH the God of Gad.
Recall that Mazi Nnamdi Kanu in his recent broadcast said any day the Sefer Torah touch igbo land, it simply means that Biafra has come.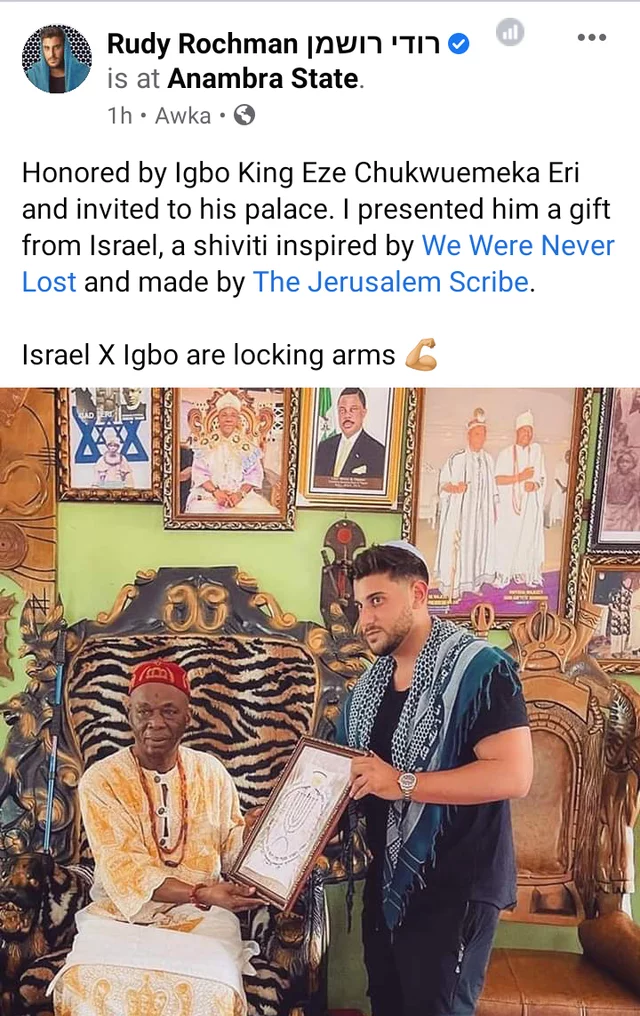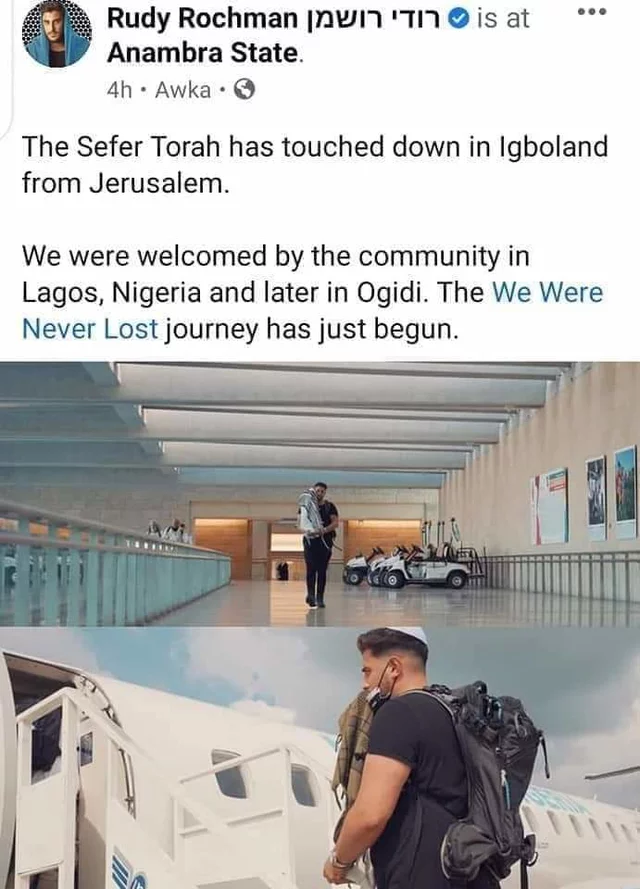 Please don't forget to "Allow the notification" so you will be the first to get our gist when we publish it
Drop your comment in the section below, and don't forget to share this post.