Anyim Pius Anyim, the Former Senate President has spoken on the indirect call for civil war in the country.
He said that it is unfortunate that the country did not learn from the civil war that happened 51 years back.
He made this remarks while addressing an international research conference on 50 years of civil war in Nigeria, on Tuesday at Nnamdi Azikiwe University, Awka, capital of Anambra state.
The conference was organized by the Center for Health and Allied Legal and Demographical Development Research and Training (CHALADORAT), had Nnia Nwodo; The Bishop of the Catholic Diocese of Sokoto, Most Rev. Matthew Hassan Kukah, Ambassador Bianca Ojukwu, and Professors Uzodimma Nwala and Akachukwu Ezigbo were present.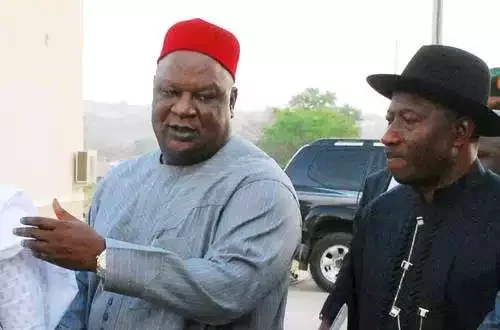 Anyim stated that the remembrance of the incident about the war would not only have a calming effect but draw attention to the war as a national tragedy that must never be considered.
The former Senate President added that the Rwandan experience led by President Paul Kagame, arguing that if memorial arcades were properly laid out, no one would have a reason to talk about honoring people that died during the civil war.
His words: " Fifty- years after the Nigerian civil war, Nigeria still had to properly place the problems and lessons from this experience in the history of our nation. To this day, there seems to be neither an official record nor a memorial of the war.
" The resource materials and outcomes of this conference should fill the void and help stave off any ruthless desire for war, as its dangers will be glaring. "
Anyim, who is also a former secretary of the Federation' s Government (SGF), lamented the growing tendency of political leaders to be above the law. The behavior, he argued, caused reverse growth in the nation' s democracy.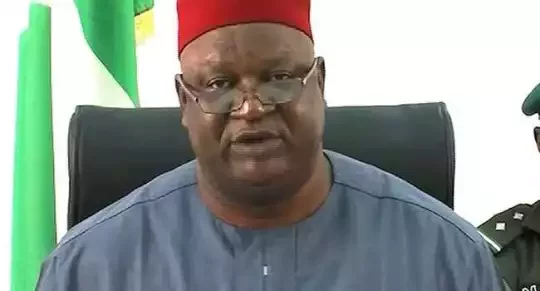 " The attitude of executive political leaders' above the law ' needs to be assessed to measure their impact on aspirants' desire for office, especially given the accompanying rise in corruption and nepotism, " he said.
Now, the immediate former president of Ohanaeze Ndigbo, also regretted that the groups who waged the war were still in control of the nation' s leadership. He accused them of fueling further crises through their statements.
He said: " We have allowed the bitterness of the war and its lingering feelings to rule our political relations for too long. The young men and women who did not take part in the war are frustrated with the impasse.
" We don' t want any more wars. We have shed enough blood without achieving adequate political results. Fifty years after Biafra, the time is now too ripe for a new approach, including discussions and fruitful negotiations, " he said.
Please don't forget to "Allow the notification" so you will be the first to get our gist when we publish it.
Drop your comment in the section below, and don't forget to share this post.