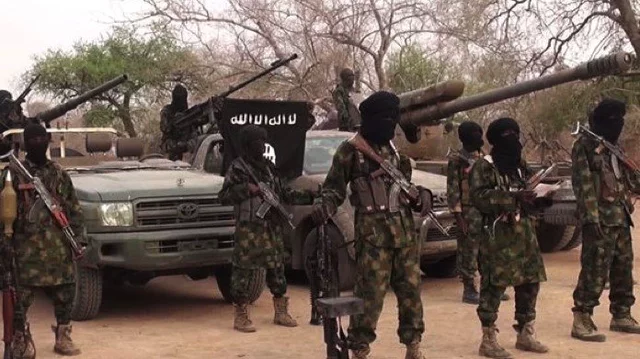 According a video footage seen by infoxclusive, some suspected Boko Haram member was seen playing football at a former NYSC camp in Gombe state.
The Video clip which was shared by Sahara Reporters. following what was seen in the video a man in a vehicle was recording the moment some Boko Haram members were playing football at the camp.
According to, the orientation camp was claimed by the terror group and converted to a rehabilitation centre.
Please don't forget to "Allow the notification" so you will be the first to get our gist when we publish it
Drop your comment in the section below, and don't forget to share this post.