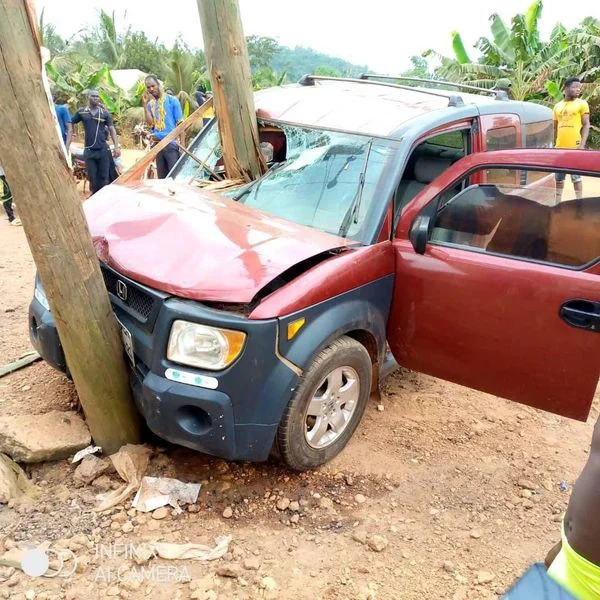 Reporters reported of an accident that occurred at Manso Kensere on July 13, 2021, saying that a Honda car was included in the incident.
According to the reporter who reported the incident did not spasify if anyone was injured during the accident but what some Ghanaians could not understand is how the incident occurred as it is so unbelievable to the eyes.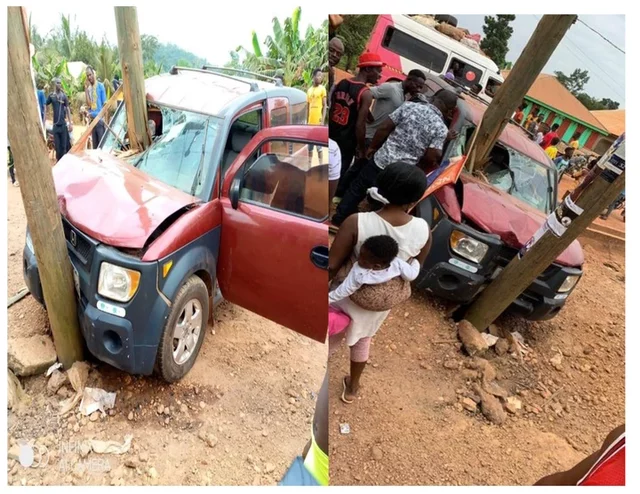 Seeing the pictures the car hit two poles, as one of the poles was shown to have entered the middle of the windscreen.
The question most Ghanaians are asking is this: How come the pole was able to get into the middle of the windscreen without passing through any side of the car.
This incident has kept Ghanaians who came around talking as they did not believe what their eyes saw.
Abeam Danso, A Facebook user said that "You should tell us what cause this instead of putting us in a suspense.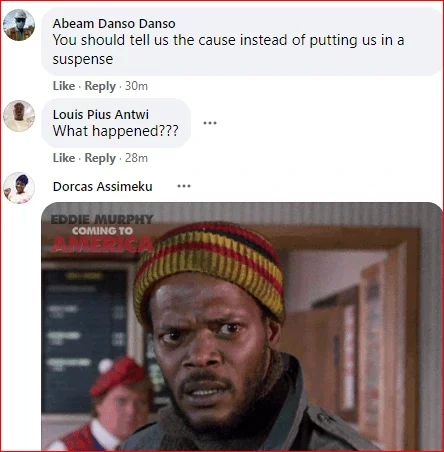 Richard Yiadom, another Facebook user also said that "Ns3m pii, wonders shall never end".
Please don't forget to "Allow the notification" so you will be the first to get our gist when we publish it.
Drop your comment in the section below, and don't forget to share this post.