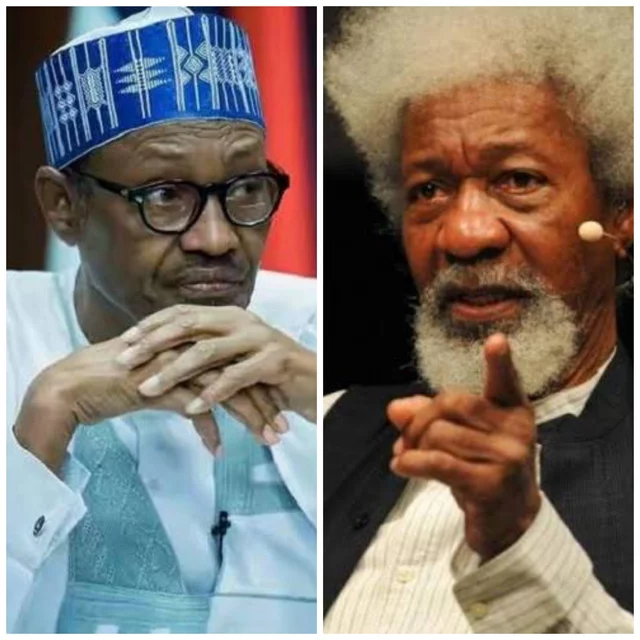 In a statement Wole Soyinka made, he said that the leaders of the Miyetti Allah should have been arrested before the proscription of the IPOB leader.
He said this on Monday during an interview with BBC pidgin published while speaking on the response of the Nigerian government to secessionist agitations in the southern region of Nigeria.
When he was asked to talk on the share of some Nigerians saying that the Tederal Government was on time to clamp down on secessionist activists than banditry, Soyinka said they were right to say that there had been an 'unbalance, unequal irregular approach to security enforcement' in Nigeria.
"Miyetti Allah should have been arrested ages ago, long before Buhari declared Ipob a terrorist organisation," Soyinka said.
Soyinka noted that the Miyetti Allah leaders had threatened the governors after they passed a law banning open grazing, but no one went after Or even question them.
He also said that the Federal Government should stop pursuing and apologize to the Yoruba activist Sunday Igboho.
Soyinka further said the Nigerian government would be 'embarrassed' if Igboho was made to stand trial in court because the former acted in a 'criminal fashion' by invading his residence.
"My advice is not so much to Igboho, but to the government. They should stop pursuing this person as a criminal because they (government) have begun by acting in a criminal fashion against him.
"If and when Igboho comes to trial, I bet this government would be very embarrassed. I think they should just tell Igboho, look we made a mistake, we should not have acted in this way, you are no longer wanted. Please go back to your home, in fact escort him home quietly and let him resume his normal life," Soyinka said.
Please don't forget to "Allow the notification" so you will be the first to get our gist when we publish it.
Drop your comment in the section below, and don't forget to share this post.