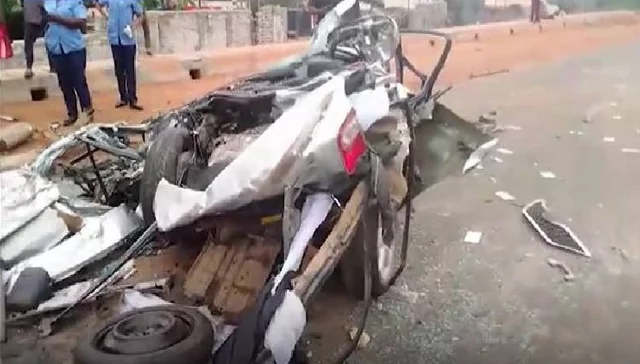 Reporters reported of an accident that happened on Otedola bridge inwards Berger in Lagos and did claim lots of lives.
A victim involved in the accident that happened Otedola bridge inwards Berger in Lagos, on Sunday has died.
Infoxclusive gathered that a truck carrying container fell on cars on the bridge.
Lastma official who spoke said that a hawker was confirmed dead in the spot when the accident happened, adding that one was fatally injured and has been taken to the hospital.
As the time of filing this report where gotten FRSC, LASTMA and LASEMA were at the place was the accident happened.
Please don't forget to "Allow the notification" so you will be the first to get our gist when we publish it.
Drop your comment in the section below, and don't forget to share this post.